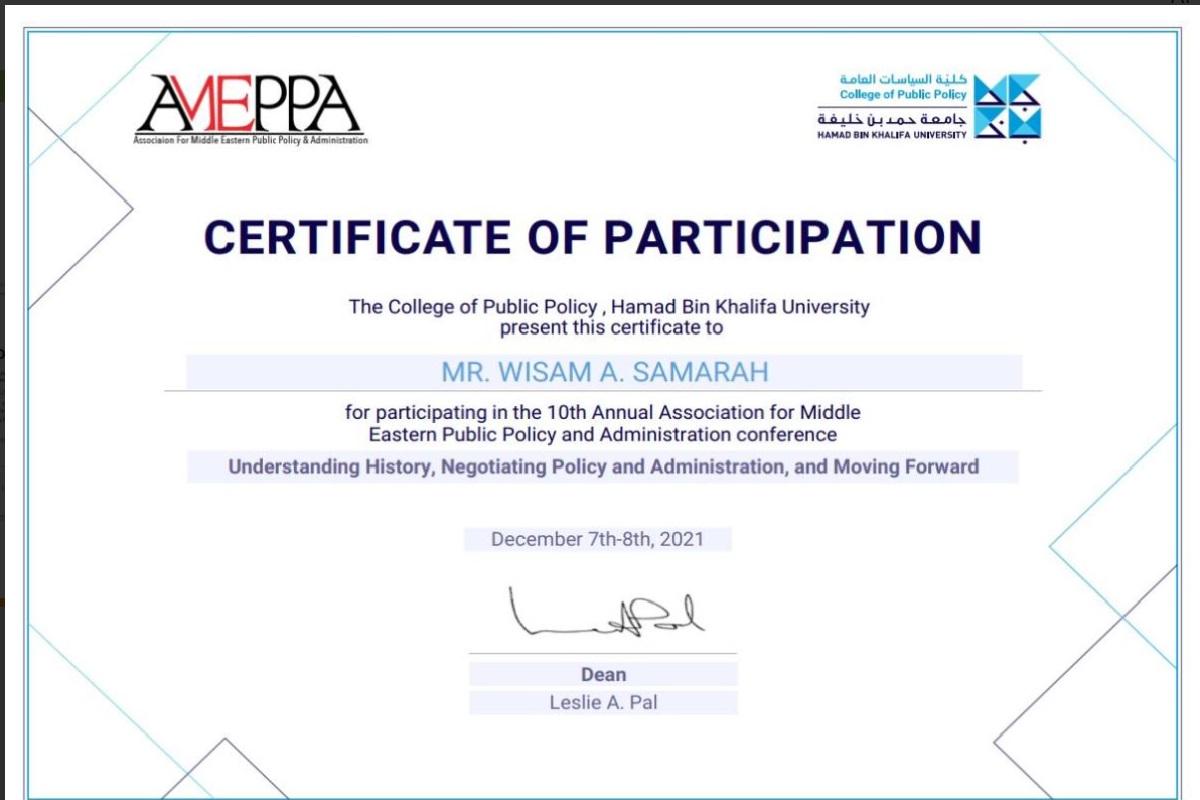 Mr. Wisamٍ Samara, a researcher at The Business and Economic Research Center (BERC) participated with a distinguished research paper at the 10th Annual Association for Middle Eastern Public Policies and Administration Conference, which was held by Hamad Bin Khalifa University in the Qatari capital, Doha. Mr. Samara presented a paper entitled "China: A Better Option for the Palestinians?" during the conference which was entitled: "Understanding History, Negotiating Policy and administration, and moving forward".
The paper was presented with the participation of Dr. Muhammad al Hallees, member of the Chinese-Palestinian Relations Committee. The paper included a discussion of the importance of strengthening relations with China in order to serve the Palestinian cause. It also presented a vision for ending dependence on America and Europe, and heading towards China politically and economically; to alleviate American intransigence and bias in favor of the occupation.
The paper concluded that it is necessary to strengthen Palestinian relations with various international powers, led by China and the United States together, with the possibility of bias in favor of China in case that the Americans remain intransigent in favor of the Israeli occupation.