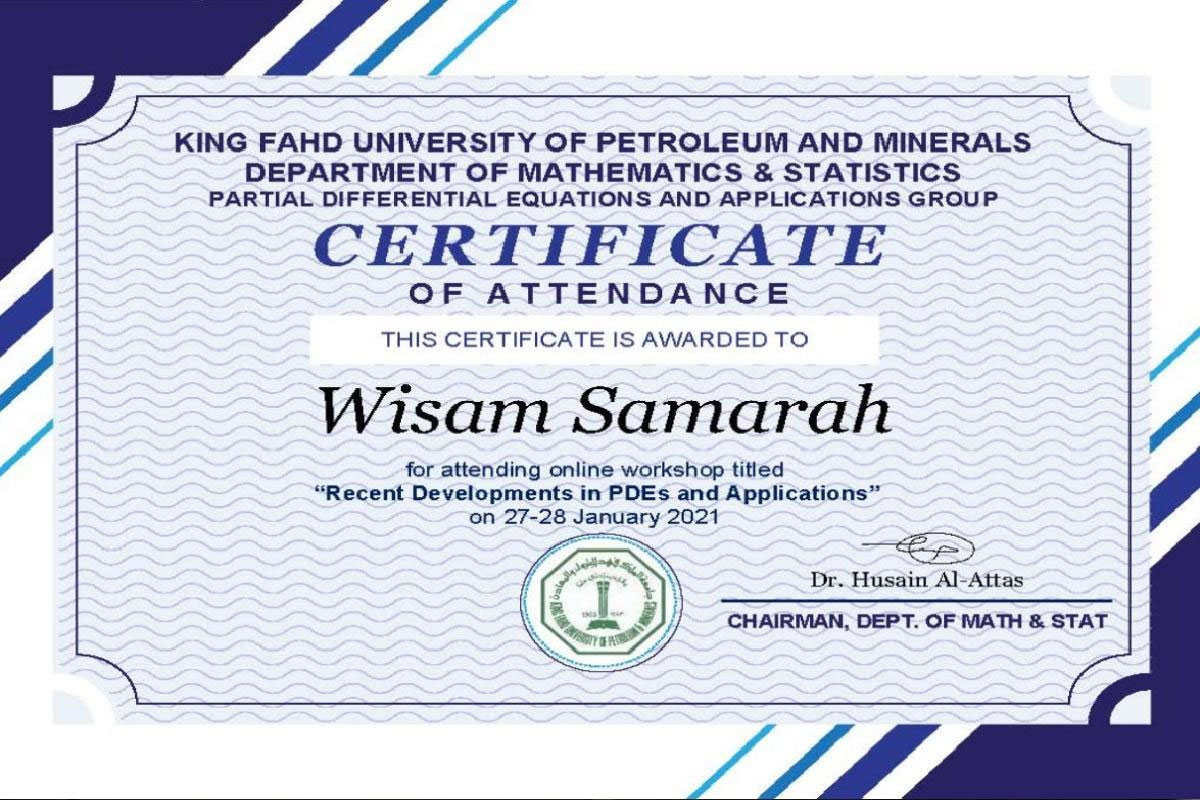 Mr. Wisam A. Samarah, Assistant Director of the Business and Economic Research Center (BERC) presented a paper at the fourth. International ASSAM Islamic Union Congress "Defense System of the ASRICA Confederation ". The paper titled "Defense Spending, Economic Growth and a Stable Islamic World".
Mr. Samara also Participated in an online workshop hosted by KING FAHD UNIVERSITY of PETROLEUM AND MINERALS, Department of Mathematics & Statistics on Partial Differential Equations and Applications Group.
On the other hand the paper titled: "Evaluating the Effect of COVID-19 on the Palestinian Economy by Estimating the Relationship between Economic Growth and Unemployment in Palestine", by Mr. Wisam Samarah, has been accepted for publication on August 15th, 2020 in .Business and Economics Journal, vol. 16, issue 2. The Journal is a peer-reviewed journal indexed in Scopus.