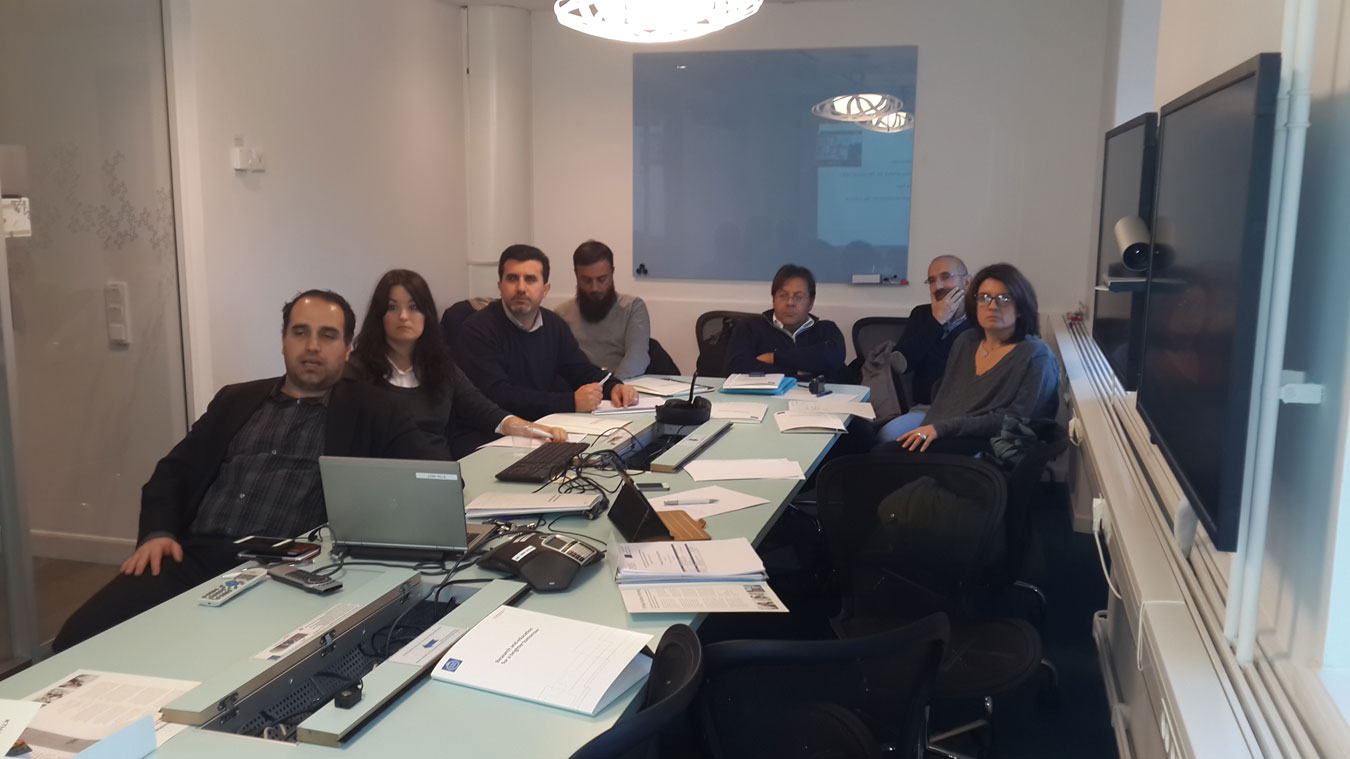 Delegates from QOU participated in a training workshop on "Networking and Exchanging Expertise". The workshop was held in KTH Royal Institute of Technology, in Stockholm, on 21-25/11/2016. This participation comes within Establishing Center for Economic and Administrative Research Project, that is funded by EU (Erasmus+).
Throughout the workshop; discussions and interventions took place by the participating Palestinian universities (Bir Zeit University and Al-Quds Open University in addition to universities from Gaza; the Islamic University, Al Azhar University and Applied Sciences College which participated through videoconference). The delegation from QOU was comprised of Dr. Eng. Yousef Sabbah, Director of Quality Department, in addition to members from Faculty of Administrative Sciences and Economics; Prof. Thiab Jarrar, Dr. Omar Abu Eideh, Dr. Majdi Al Kababji and Dr. Abdulrahman Ahmad.
The presentations, made by experts from KTH, were on regard to the academic and research process.  Experts presented the Role of KTH in Internationalization, the Swedish System of Higher Education, Research Platforms and Mobility for Excellence, Strategic Planning for Universities, University Ranking, Digital Master School and the European Center for Information Technology.
On the sideline of the visit, Dr. Sabbah participated in the third administrative meeting between partner Palestinian and European universities. The participants talked about the achievements of Erasmus+ and the  research needs assessment of   Palestinian partner universities. Senior researchers were nominated and the second year implementation plan was presented.
The project coordinator praised the project team of QOU for being initiative and effective in the training sessions and for the rapid accomplishment of the different tasks.